Miami, Florida, is consistently one of the most sought-after locations among real estate investors. Its stunning sandy shores, fantastic weather, and vibrant entertainment scene create an undeniable level of appeal. Luxury real estate in Miami has seen exceptionally high demand in recent years, spurring an incredible rise in home prices. Now, many investors are uncertain as to the market's direction in 2023. Consider how mortgage rates, inventory levels, and other data can help you to better understand the dynamics of the Miami real estate market going forward. Read on for guidance.
Overview of the Miami real estate market
It is no secret that the real estate market slowed down in 2022 after enjoying two great years of rising prices, falling inventory, competitive bidding wars, and all of the other signs of a hot market.
Existing home sales
have slowed nationwide over the course of 2022 and into 2023. While Miami tends to be a hotter market in general compared to most of the U.S., Miami real estate has not been impervious to the slowdown.

Going into 2023, there are several important market signals to watch, including price movement, inventory levels, and mortgage rates.
Price action
Miami real estate has seen excellent capital appreciation in recent years. From 2020 to 2022, real estate prices in Miami climbed at a rate not seen since the lead-up to 2008, as evidenced by the
S&P/Case Shiller Home Price Index
. Notably, prices leveled off and began to dip in the summer of 2022. While prices are still elevated relative to historical norms, it appears that the current momentum of the market is slowing.

There is no clear indication that the price action of recent years is sustainable long-term. Seasoned real estate investors know that the market will always have its ups and downs. In the big picture, real estate prices tend to rise over time, so investors can rest assured that there will be overall capital appreciation through the market's fluctuations. Compared with previous years, 2023 may be an excellent time for buyers to find bargains.
Inventory levels in Miami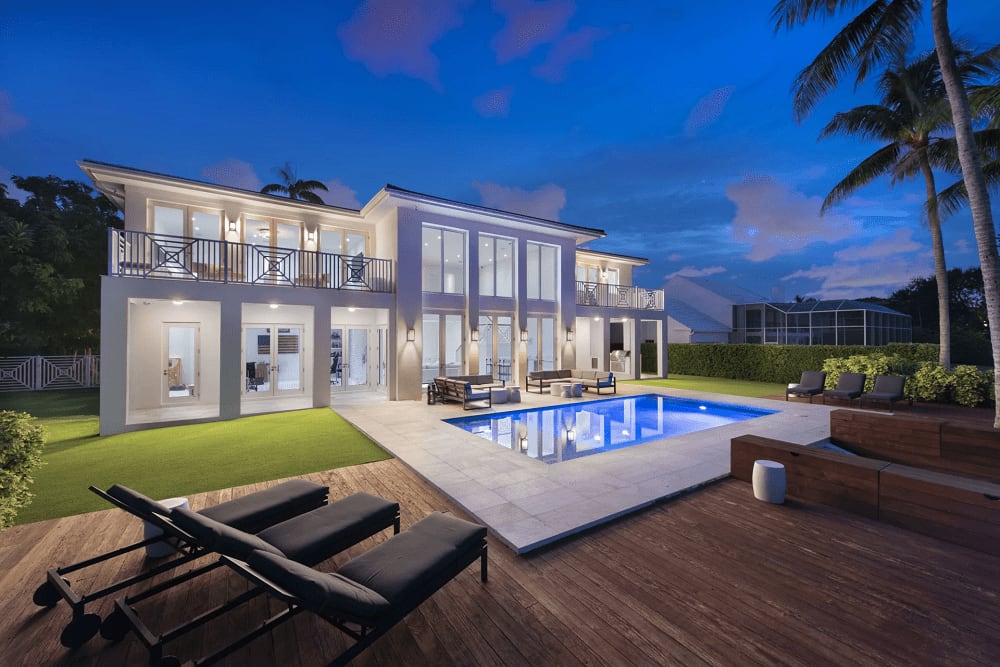 Photo courtesy of Aston Rose

During early 2020, inventory levels of available homes fell to extremely low levels. This spurred bidding wars and helped homes to sell quickly, many of them flying off the shelves with offers well above the asking price.
However, like other market indicators, inventory levels changed direction in 2022. Beginning in the spring of 2022,
active listing counts
began to rise in Miami real estate and in the surrounding area. This is a definite sign of the real estate market slowing down, as higher inventory is a market pressure pushing prices downward and leaving homes on the market for a longer period.

With that said, real estate investors should note that as of early 2023, Miami inventory levels have not yet rebounded to a historically normal level. Lower inventory still means more competition for fewer homes, so it is clear that the hot market of recent years has not yet had time to totally unwind.
Mortgage rates
Among the many noteworthy points of real estate market data to monitor, mortgage rates are one of the most important. How you react to current mortgage rates may depend upon how much experience you have in real estate. From a long-term perspective, it appears that mortgage rates are in the process of rising to a more historically normal level after decades of unusual lows. In the near term, however, today's mortgage rates are painful for many real estate buyers.
Just how high are mortgage rates? The St. Louis Federal Reserve Bank provides easily accessible data on mortgage rates sourced from Freddie Mac. According to the St. Louis Federal Reserve Bank,
mortgage rates
climbed in 2022 to levels seldom seen since approximately 2008. Looking further back on the chart, however, we can see that mortgage rates used to be far higher than they are now. That said, today's economy and real estate market are much different than they were in the 1970s and 80s. With mortgage rates over 6%, many buyers face serious challenges and hesitation.

Interest rates are an important component of market forecasting because of the relationship between mortgage rates and the feasibility of purchasing real estate. While a rise of a few percentage points may not seem like significant news, mortgage rates represent the percentage of interest paid on a long-term loan worth hundreds of thousands or even millions of dollars in many cases. This means that even a small rise in interest rates costs buyers untold thousands in additional mortgage costs.
2023 Outlook for the Miami Real Estate Market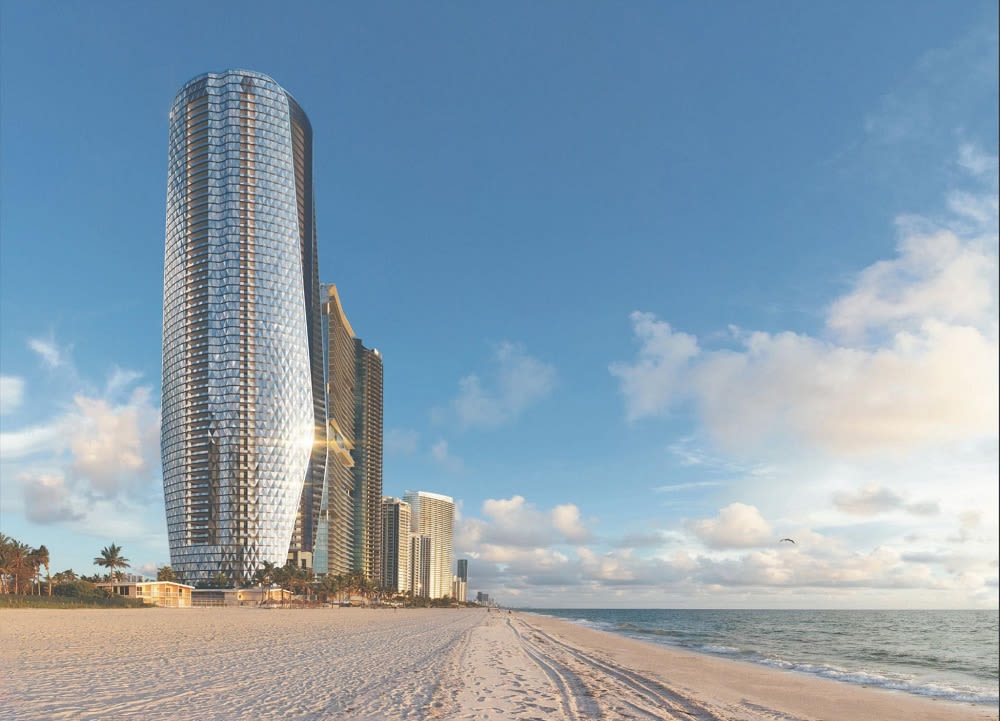 2023 may be a complex time for the real estate market, but the outlook is far from apocalyptic. Miami's price levels are still relatively high, with a
16.3%
appreciation rate over the past year, so home buyers would benefit from any downward price movement. Buyers will also benefit from rising inventory, which has still not reached levels that could be considered normal from a historical perspective.

One of the most significant headwinds for buyers will be mortgage rates, which are not at extreme levels but are still high enough to challenge some buyers. Many real estate seekers will undoubtedly be watching the market for mortgage levels to drop, while others may be ready to move in before mortgage rates go up any further.

The trajectory of inflation and the actions of the Federal Reserve can offer some insight into the future of mortgage rates. If inflation keeps rising and the Fed keeps raising rates to fight it, mortgage rates will almost certainly keep rising as well. If, on the other hand, inflation levels off and slows down, rate hikes will also ease, and so will the upward pressure on mortgage rates.
A local real estate agent can offer additional perspective
There are numerous factors to consider when evaluating the Miami real estate market, and it can be overwhelming to decipher it all. For greater clarity on the market's direction and insight into your real estate search, you want to partner with a top-notch brokerage.
Aston Rose
is a highly skilled brokerage with extensive experience and rare talent. Their impressive portfolio includes premium
Miami condos
and
luxury real estate in Miami
. Aston Rose promises an unmatched commitment to client success and professionalism at every turn, with connections to the most upscale, off-market properties and stunning new developments.
Contact Aston Rose
to get up-to-date insight into the Miami market and to get started toward your goals.