This is an ideal time to sell your home in Manhattan. Digital marketing tools will enable you to do the job effectively and maximize your return on investment for your home.
Homebuying is an constant online pursuit
Digital marketing is essential for property sellers because homebuying is a constant online pursuit. A wide variety of products and services are marketed online for one fundamental reason: it's where potential customers spend their time. Experts say that an estimated 5.25 billion people worldwide use the Internet — what better way to reach potential buyers?
Consumers are especially enthusiastic about shopping for homes online. According to a National Association of Realtors Research Group report,
97% of
home buyers use the Internet when searching for a house. Purchasers typically viewed nine properties during their home search, and they viewed five of those properties solely online.
Choose a knowledgeable real estate agent
When you decide to sell your Manhattan property in a competitive market, you need an Aston Rose agent advisor with deep market knowledge — and patience, persistence, and digital marketing skills.
One powerful online marketing tool your realtor will use is Aston Rose's website (
www.astonrosese.com
), containing top producers across the United States from coast to coast. Our agent advisors use it to share accurate, up-to-date information about properties for sale. Some luxury properties in Manhattan may not be included as sellers choose to keep their listings private. Without the help of a knowledgeable agent, it's possible to miss these listings.
Use professional listing photos
High-quality digital photos are a must-have for your listing. Experts say
84% of homebuyers
won't consider purchasing a property whose listing has no photographs. Your real estate agent needs compelling images to display on their website, social media, and email marketing campaigns.

Photographs are an efficient sales tool because the human brain processes them nearly 60,000 times faster than it processes text! First impressions make all the difference when selling a home, so it's essential for your photos to be high-quality.

Your realtor should hire a professional photographer to shoot high-resolution, carefully lighted pictures showing your spacious, beautifully furnished rooms, attractive kitchen, and any inviting outdoor spaces to their best advantage.
Make your property photo-ready
Your realtor will advise you on how best to prepare your property before the photo shoot to make your listing and social media pictures appealing. The camera's eye is unforgiving, so you might need to repair a few outdoor items before listing your property:


Paint the facade, front door, and window shutters
Repair the walkways, decks, or patios
Have your windows sparkling clean
Ensure flowerbeds and scrubs are well maintained, if applicable
Your realtor can also help you decide whether interior repair work is necessary to prepare your property for the photo shoot. Unless you've recently renovated your home, you might need to have the walls repainted. Perhaps the flooring and carpets should be updated. Your kitchen and bathrooms might need to be spruced up with modern fixtures, new lighting, or updated shower tiles. Often, interior touch-ups will draw higher-priced purchase offers.

Another step in making your house photogenic is staging it before the photo shoot. Hiring a home stager is something you should discuss with your real estate agent to determine if it's the right strategy for your home.

The stager will depersonalize your property by storing artwork and memorabilia that could distract potential purchasers who view your pictures. The stager will also remove family photos from your rooms, put some of your furniture in storage, rearrange the remaining furnishings to make your rooms appear larger, and curate the contents of your closets and pantry to make them photogenic.

These preparations for your photo shoot also shape your property for showings.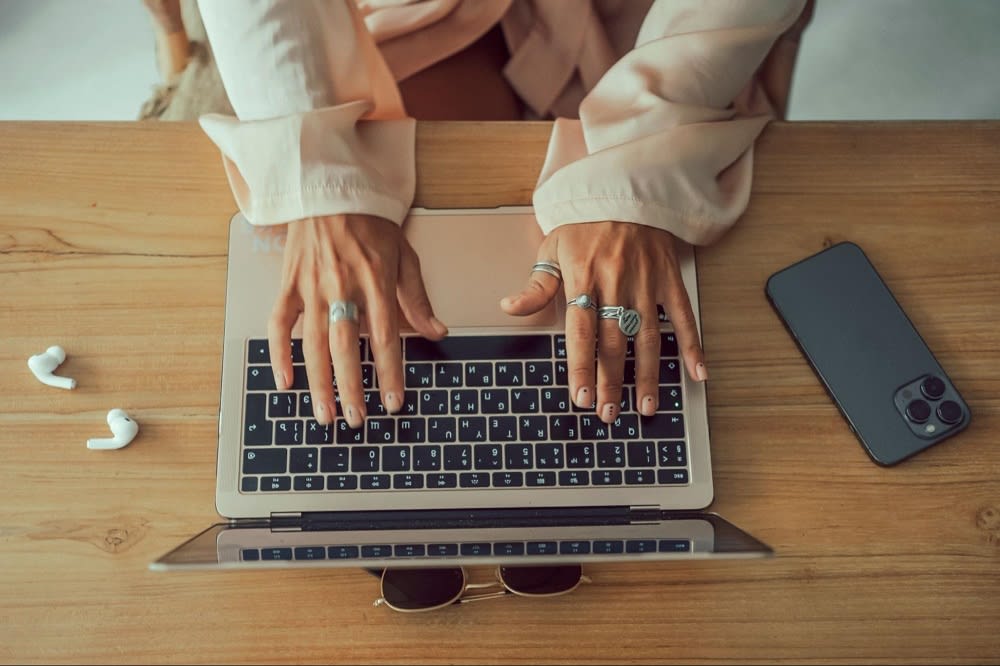 Consider a video walk-through
Once your home is camera-ready, it's time to bring in a videographer to produce a high-quality video for your listing and website, social media posts, and email marketing campaign. Experts say property listings with videos could generate four times the number of inquiries than listings without videos receive.

Another digital marketing tool is the three-dimensional tour, which enables internet users to do a virtual walkthrough of the home. A 3D tour allows them to linger as long as they wish in their favorite rooms and zoom in for a closer look at amenities they find appealing. Listings with 3D tours generate 40% more clicks than those without, so it's wise to create one.
Remember, social media is your friend
Real estate agents use social media for various reasons, including building and maintaining client relationships and networking with other real estate professionals. The main reason 49% percent of realtors use social media is to promote their listings, according to the National Association of Realtors Research Group.

Facebook is the social media platform real estate agents turn to most frequently for their professional endeavors. According to the research report, 90% of realtors use Facebook. Its reach is undeniable: Facebook has an estimated 241 million average monthly active users in the United States, data analysis company Statista estimates. Instagram is another user-friendly, easy platform for agents to market their properties and connect with the community.

There are several different advertising formats from which to choose on both platforms:


Single-image ads
Video ads
Carousels with multiple photos and videos
Facebook and Instagram Stories, which are full-screen videos with vertical formats
Full-screen Facebook Instant Experiences, which connect users with mobile landing pages
Get added exposure from an email campaign
Your realtor will promote your listing in their ongoing email marketing program, which helps them stay in touch with potential property purchasers.

The recipients of their emails will have subscribed to the real estate agent's email list or agreed in some other manner to receive emails. Wise real estate agents do not buy mailing lists. They personalize their email messages and use automation programs to streamline email marketing tasks.
Are you ready to sell your Manhattan home?
When it's time to sell your Manhattan home, you need an Aston Rose agent advisor skilled at deploying digital marketing strategies and can help you get top dollar for your property. Luxury real estate firm
Aston Rose
specializes in the sale of luxury properties in New York, California, Florida, Texas and Virginia. Reinventing the luxury real estate industry, the team at Aston Rose is ready to help you meet your investment goals.
Contact us today
to get started!

*Header photo courtesy of Shutterstock